• About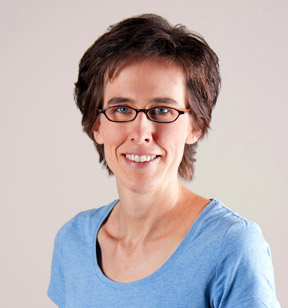 Hello and Welcome to WildFlours, gluten-free / grain-free guide!  My name is Nicole Wang and this is a window into who I am and what this site is all about…
WildFlours
In the summer of 2008, I asked three friends to join me on a monthly basis to share recipes and support each other with our dietary challenges.  We were all needing to bake/cook gluten free at the time and most of us had other food allergy or intolerance issues as well.  WildFlours was born!  As a newly formed Gluten Free Group, we were excited with the resources each of us was able to bring.  We  gradually opened our group up to anyone who needed that kind of support.  It has been a rewarding experience to meet new faces and help others along their journey toward gluten, grain and allergy free living!
My Story
As a wife and mother of two, I have found myself venturing down the path of dietary change more than once in my life.  In the fall of 1994, I was diagnosed with Crohn's Disease and began to search for answers to my pain and for healing.  After experiencing first hand the difficult side effects of the pharmaceutical drugs doctors prescribed, I decided that there must be a better approach.  In 1996, I found the book "Breaking The Vicious Cycle" by Elaine Gottschall which detailed a way of eating that promised to bring healing to those who live with bowel disorders.  My first venture into dietary change began.  I spent almost two years following the Specific Carbohydrate Diet (SCD) as it was explained in Elaine Gottschall's book and I achieved complete remission of my disease.  This was something no medicine could do for me.  The SCD Diet is completely free of all grains, starches, refined sugars, and casein – it is just eating simple carbohydrates.  I felt so great that I decided it was time to try and eat "normal" again.  My doctor had been encouraging me to do so as well.  While I felt good for some time after, the effects of eating an unrestricted diet took its toll on me again and I fell out of remission.  This resulted in a very serious flare-up of my Crohn's Disease.  I had to have major surgery and returned to pharmaceutical intervention.  I began my venture back to changing my diet once again…
Our first child was born five years after my diagnosis.  This child struggled with severe eczema until age four when a pediatric allergist finally diagnosed an allergy to gluten (wheat, barley, rye), oats, eggs, cow's milk, sesame, peanuts and tree nuts.  What a list that was to get! Figuring out how to bake without eggs, let alone gluten ingredients, was challenging to say the least.  It was at this time my husband and I decided to move our family completely to a gluten free diet.  I went to the library and checked out every book I could on the subject and began reading like crazy.  Within one week, 90% of the eczema cleared up!  We were convinced that we were on the right track.  After one year on a gluten free diet, I was once again able to regain remission of my Crohn's Disease and stop the pharmaceutical drugs.  This was our confirmation that we needed to be gluten and allergy free as a family.
Our second child was born in 2007.  Although we were diligent and never have given our second child any gluten or cow's milk casein, this child also struggles with dietary challenges…  more so than the rest of us. We are consistently working on dietary interventions to help this one eat fun foods that do not overload such a little body.  At the moment, our family is focused on a grain free (SCD) diet for most of us, with some gluten free grains added for those who are able to have them.  We are committed to a gluten free lifestyle for life.  As our children grow and change, it is a challenge to meet their needs for safe foods in creative ways.  Each step of the way has not been easy. Having faith in God has kept us grounded and He has led us in so many ways toward finding healing through dietary changes. I continually seek God's hand in taking our next steps and look to Him for guidance in this journey.
Today, I constantly find myself helping others with the same struggles our family faces.  That is what led me to start WildFlours.  Many times, it is in the aisles of a grocery store where people stop me and ask questions because they see items in my cart that they would like to use.  I get questions like, "how do you use that flour?", "what does that taste like?", "do you recommend that product?".   It is very hard to try something new when you are also concerned with how it will make you feel!  I have spent the last fifteen years researching recipes, cooking and baking gluten, grain and allergy free.  It is my prayer that my story can bring hope to anyone searching for an answer to illness through diet.
Nicole Wang
Founder, WildFlours gfg