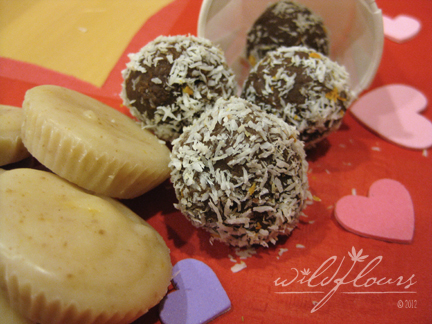 Happy Valentines Day!  I hope you have a great day celebrating those you love.  I made these fun gluten free, nut & dairy free truffles and orange cream candies for my loved ones…  just sweet enough to remind them how great they are to me!!  xoxo to my crew.
Orange Cream Candy Meltaways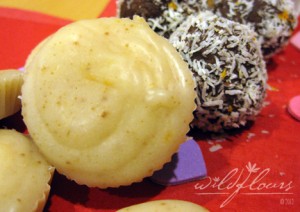 Ingredients:
1/4 cup coconut oil, slightly melted

1/4 cup coconut cream (also called coconut manna)
1/4 tsp pure vanilla extract (sugar free)
zest of 1/2 small orange
2 tsp agave syrup
1 Tbls coconut sugar (or more depending on desired sweetness)
mini muffin cups (about 12)
Method:
Mix all ingredients together in a small bowl.

The mixture will be creamy but not thick.
Pour 1 Tablespoon of the mixture into a mini muffin cup.  Repeat until all the cream mixture is used up.
Refrigerate or freeze until ready to enjoy.  Serve cold as these will melt at room temperature!